Questions Asked  •  Census Resources  •  Unique Features  •  Historical Considerations  •  States Covered
1840 Census Facts
1840 Census Population: 17,069,453
1840 Census Slave Population: 2,487,355
1840 Census Duration: 18 months
1840 Census Date: June 1, 1840
1840 Census States: 26 States
1840 Census Territories: 4 Territories
The 1840 census was actually taken over a period of a year and a half, beginning on June 1, 1840. Therefore, it contains some records that were taken in that year, but also several records that were taken the following year.
There were several basic questions covered by the 1840 census that were also covered in previous censuses. For example, the 1840 and 1840 censuses recorded the ages of free white males and females in the same way. The age categories began with 5-year increments, which included 0 to 5, 5 to 10, 10 to 15 and 15 to 20.
Then they increased in 10-year increments until age 100. Finally, there was a category for anyone 100 or older. Town, district, or county of residence was also covered, as were the questions of "free colored persons," slaves, and aliens.
Enumerators were asked to send the original or a copy to Washington.
The first family would have been recorded in June 1, 1840 and the last family in December 1, 1841. The numbers shown in the categories did not distinguish between who was family and any others who were in the household such as relatives, friends, employees, visitors, boarders, servants.
No matter when the census taker came, he was to record who was in the house as of June 1, 1840. If a child was born after this date they were not to be counted. If a person died before this date, they were not to be counted. It is very probable the census taker just recorded who was there the day they arrived.
As the genealogist moves from 1940-1850, they have been able to see the actual names of family members. This is the last or the first census depending on how you view it that only the head of household is listed and members of the household are counted.
Labor question
The 1840 census asked an occupation of each person. Separate were prepared for each occupation of which very view have survived.
1840 Census Birth year reference chart
Age calculated as of June 1, 1840 and does not allow for the 18 month variance.
| Age | Born Between |
| --- | --- |
| Under 5 years (0-4) | 1836-1839 |
| 5 & under 10 (5-9) | 1835-1829 |
| 10 & under 15 (10-14) | 1830-1826 |
| 15 & under 20 (15-19) | 1825-1821 |
| 20 & under 30 (20-29) | 1820-1811 |
| 30 & under 40 (30-39) | 1810-1801 |
| 40 & under 50 (40-49) | 1800-1791 |
| 50 & under 60 (50-59) | 1790-1781 |
| 60 & under 70 (60-69) | 1780-1871 |
| 70 & under 80 (70-79) | 1770-1761 |
| 80 & under 90 (80-89) | 1760-1751 |
| 90 & over 100 (90 to 99) | 1750-1759 |
| 100 & over (100+) | 1740 and before |
Questions Asked in the 1840 Census
Some of the questions answered by the 1840 census included:
Name of the head of the family
Number of males and females

Between 5 and 10 years of age
Between 10 and 15
Between 15 and 20
Between 20 and 30
Between 30 and 40
Between 40 and 50
Between 50 and 60
Between 60 and 70
Between 70 and 80
Between 80 and 90
Between 90 and 100
Over 100 years of age

Number of slaves
Pensioners for Revolutionary or military services
1840 Census Resources
You may find the following resources helpful in your research of the 1840 census data.
1840 United States Federal Census database
 at Ancestry.com details those persons enumerated in the 1840 United States Federal Census, the Sixth Census of the United States. In addition, the names of those listed on the population schedule are linked to the actual images of the 1840 Federal Census, copied from the National Archives and Records Administration microfilm, M704, 580 rolls.
Each name is associated with two images as the 1840 census schedule was two pages long.
Download Free a US 1840 Census Extract Form
 which allows you to read column headings and record information from the 1840 US Census.
Unique Features of the 1840 Census
More Occupation Categories
The 1840 census lists more occupation categories than the 1830 census did. The new categories include:
navigation of the ocean
learned professions and mining
commerce
agriculture
manufacturing.
The growing population at the time meant that several people could have the same name. Therefore, the extra information about occupations can help you to clarify and differentiate between persons.
It also allows you to look in appropriate records from that time relating to that person's professional field.
Historical Considerations of the 1840 Census
Revolutionary War Pensioners
The 1840 census is the first census that mentions the Revolutionary War. It lists the names and ages of Revolutionary War pensioners. As a result, you can use that information to find a person of interest in other historical documents relating to the Revolutionary War.
Interesting facts about the 1840 census
Martin Van Buren is President during census.
The U.S. population increased by 32.7 percent from the 1830 census to the 1840 census.
1840 census took roughly $833,000 and 1,465 enumerators to complete the 1840 census, resulting in 1,465 total pages in published reports.
The 1840 censuses were public meaning they were posted publicly so those included on the census could, if they could read, view and catch omissions and errors.
1840 census was first to ask military-related question; captured name and age of Revolutionary War pensioners
Historical events surrounding the 1840 US Census
March 4, 1841 – William Henry Harrison ("Old Tippacanoe") dies. After he wins the 1840 election by defeating incumbent Martin Van Buren. Harrison is inaugurated in a lengthy outdoor ceremony on March 4, 1841 contracts pneumonia
1842 – Colonel John C. Fremont leads an expedition to explore the Rocky Mountains.
1845 – Ireland's "Potato Famine" forces large numbers of Irish immigrants to come the United States.
1845 – Frederick Douglass publishes Narrative of the Life of Frederick Douglass, an American Slave.
January 23, 1849 – Elizabeth Blackwell becomes the first woman to be awarded a medical degree.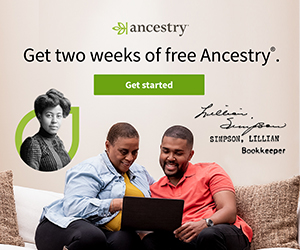 States Covered in the 1840 Census
The 1840 Census recorded information from 26 states and 4 territories. The new states of Arkansas Arkansas and Michigan were included, as well as the Iowa Territory, Wisconsin Territory, Oregon Territory and Florida Territory.
The 26 states included in the 1840 Census were Alabama, Arkansas, Connecticut, Delaware, Georgia, Illinois, Indiana, Kentucky, Louisiana, Maine, Maryland, Massachusetts, Michigan, Mississippi, Missouri, New Hampshire, New York, North Carolina, Ohio, Pennsylvania, Rhode Island, South Carolina, Tennessee, Vermont, Virginia and the District of Columbia.
What was lost from the 1840 U.S. Census?
The 1840 census was the first to not experience any major loss of records.